A picture is worth a thousand words.  I will make this less than a thousand words.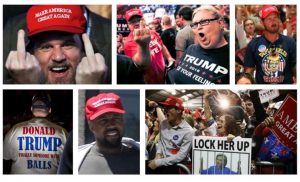 Here are three pictures (a collage being one of the three pictures).  The "truth" is in the eye of the beholder.  So, when looking at these pictures, what is your "truth," Paul?
Answer:  The pictures show violence / anger. The pictures show humans hurting humans.  That is the the truth.  Any other description of the pictures will be opinions.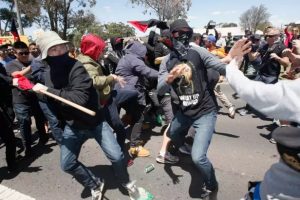 Part of our challenge today is your opinion is your truth and therefore, anyone who doesn't believe in your opinion / your truth is lying or living / promoting a lie.  Correct?  I don't subscribe to that way of thinking.  I don't.  Now, I will subscribe to … you make fun of / mock my faith – WE'RE DONE.  You make fun of / belittle my wife / daughter / son / daughter-in-law / grandchildren – WE'RE DONE.  I have left several jobs teaching HIGH SCHOOL MUSIC due to parents hurting my family.  I do have boundaries.  (Want to keep this less than a thousand words (smile)
So, the only person who sees these three pictures being different, is a person who is more into "tribes" / more into "groups," than being an individual.  I love being an individual and being an individual means being lonely.  I am becoming more and more lonely and conversely, becoming more and more content being alone.  I want to be the best for those the closest to me.  That's not too many people (smile)  I do wish people would allow me to be who I am as I allow those be who they are.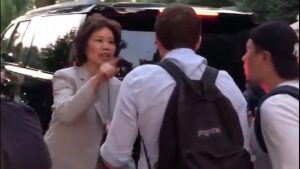 But, Paul… don't you go to church?  Not every Sunday.  I go to church when I can go to church.  I don't feel guilty by missing church.  Here is a difference (notice I chose "a" – not "the"), when looking at these pictures.  I do believe people who see anything more than humans hurting humans or HURTING HUMANS will feel guilty when they don't call THEIR group "Patriots" or the synonym of "Patriots" in these pictures.  The Trump / Anti-Trump people have lost being individuals.  The test to see if they are not individuals?  When the Pro-Trump or the Anti-Trump folks can justify the same behavior displayed by either group.
What do you see in these photos?  My hope for an answer is: HUMANS HURTING HUMANS OVER HUMAN MADE IDEAS.  Very sad.
There… 416 words.