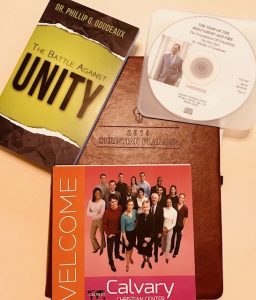 Earlier this week, I saw a story that I have attached to the this BLOG-POST-ENTRY-WHAT-CH-A-MA -CALLIT.  The story was being "critical" of a meeting hosted by President Trump.  The meeting featured many African-American pastors.  I thought the story was sad.  Why sad?  Because, here is a group of men and women who are there to talk about PRISON REFORM & URBAN RENEWAL (and possibly other topics; Frankly, two topics that are not on my radar or in anyway connected to my life).  The topics of the meeting where "shouted" down by "how dare these Christians meet with President Trump?"
Since the two topics did not connect with me, what did connect me to the meeting?
DISCLAIMER NUMBER 2,371:  No.  Not President Trump.  GOSH DARN IT!  Again, I did not vote for him.  You ask me today (August 5th) would you vote for President Trump?  ANSWER:  Not until I see who his opponents will be.  If his major opponent is a Democratic Socialist or Socialist Democrat or a Socialist or worse – a communist… then, DEFINITELY, I would vote for President Trump.  But, I do think the Democrats will figure out how not to lean so far to the socialists and will have a "true" Democrat representing their party.
Now, back to the point of this BLOG-POST-ENTRY-WATCH-A-MA-CALLIT…
What did connect me to this meeting is my faith.  As you know, Jesus Christ is my Lord and Savior.  He died on a cross for my sins.  I am not ashamed to admit – I AM A CHRISTIAN WHO WILL AT TIMES FALL SHORT IN MY FAITH.  So, to see these Pastors place themselves in – yes – HARM'S way in agreeing to meet with President Trump was / is my connection.  I looked at these pastors as folks who "get it."  Who truly understand that being a Christian means there will be times when you are going to be "called" to a table and listen / represent Jesus Christ.  Possibly at a table with a person sitting across from you who does not share the same values or principles.  Hmmmm… something Jesus seems to do quite often.
We know… or I know … these pastors did the correct thing, because there were people who were upset at them.  Read the Sacramento Bee article.  Look at KOVR Channel 13 news.  The lead story I think was on Wednesday night August 2nd.  See / listen / read the comments.  Unflippinbelieveable!  These pastors answered the "call" which I will say is a "call" from GOD to meet with President Trump.  And they are ATTACKED for doing their job.
I am happy to say, I love my "church home" – CENTERPOINT COMMUNITY CHURCH in Roseville (formerly known as THE FIRST PRESBYTERIAN CHURCH OF ROSEVILLE).  Pastor Barstow is a great GREAT role model for followers of GOD.  He gives incredible sermons.  He connects with his church community.  I am not seeking a new "church home."  There are times when I do.  When I have band-parents or even students approach me at our "CHURCH HOME" to talk about work…yes, that is annoying and disturbs me.  However, it's on them to figure out / to grow that church IS NOT THE TIME to talk to "Mr. Everts" about school.
But, on this Sunday, August 5, 2018, I felt "called" to go to Pastor Phillip Goudeaux's church CALVARY CHRISTIAN CENTER and let him know there is more person in this world who appreciates his MISSION TO SPREAD THE GOSPEL OF CHRIST!  I didn't even know or cared if he was going to preach today.  I just needed to go!
7:30am – Church begins to go!  I have no idea how the songs go.  I have no idea where to sit.  I am one of maybe ten WHITE FOLKS sitting in this beautiful building.  It is a stunning building.  The four ladies are singing like superstars.  LOVE THEIR VOICES AND PASSION.  Great music.  Super musicianship.  Didn't know the songs, but could definitely appreciate their message
8:10am ISH – Young man gets up there and begins to welcome the congregation.  Love his passion.  Then, he asks all the visitors to stand.  I think I saw maybe a half dozen.  Well, my goodness…. I have never EVER received as many hugs at a church service as I did at Calvary Christian Center.  Must have been close to TWENTY PEOPLE who came up and gave this STRANGER a hug!  The final hug was from an usher who was so kind.  Asked me to move closer to the front.  I did.  I told him that I was there in support of Pastor Goudeaux.
"Do you want to meet, Pastor?"
"Absolutely."
Prior to meeting pastor, they asked the vistors to got to the front and select a gift in appreciation of us (visitors) for attending church:  alarm clocks; stuffed toys; lunch bags.  So, I went up… selected a teddy bear and gave it to a MARRIED LADY WHO WAS YOUNGER THAN ME.   Calm down.  Just being nice.  I didn't need a stuffed teddy bear.  I gotta clock and lunch bag.  Her smile was beautiful!!  She really appreciate the kind gesture.
Then, they gave at least a DOZEN scholarships to students continuing their education.  A whisper from God?  One of the students in this SACRAMENTO church?  Attends Oakmont High School.  Where I teach.  Got goosebumps.  Was a "whisper" from God that I needed to be there.
8:18am ish….  Another usher comes to me and says (AND MIND YOU THE SERVICE IS HAPPENING; energy is flowing through this gorgeous building on Del Paso Blvd.).  "Come with me.  Let's go meet Pastor."
He takes me to the front.  Introduces me to Pastor Goudeaux.  We give each other a huge hug.  I whisper in his ear, "I am here to support what you did this week in Washington, DC.  I have a Church Home in Roseville, but I needed to be with you today."  You should have seen his smile.  Wow!  Made my day.
He then says, "Come down to the front row."
"No.  It's okay."
"Please.  Sit in the front row."  So, being a good guest, I move to the front row and sit next to Pamela (the MARRIED WOMAN who I gave the teddy bear to ? ).  She was very nice to me.  Told me how happy was to be there.  Very sweet.
Around 8:27am ish … Pastor Goudeaux begins to give his message / sermon.  OH, MY HEAVENS!  The "foundation" of his message / sermon:  John 15:13 – Greater love has no one than this:  to lay down one's life for one's friends.  AAAAAAAMEN!!  You Go Pastor… AND HE WENT!  He was solid!  He gave great details on how he came to a challenging decision to go.  But, he knew GOD WANTED TO HIM TO GO!  He is an ordained Pastor and A HUMAN BEING!  He knew that he was / is going could be at odds with many in the church / local / greater community.  I loved the fact he told President Trump, "Don't give-up on California."  Pastor was kind enough to bring me up to the front and share with his 7:30am congregants that I was there in SUPPORT of him.  Again, I don't know much about prison reform or urban renewal.  What I do know is every man (in this case) needs to have another man support him!  Stranger or as John 15:13 says, "one's friends."
Loved Pastor introducing those who have been a part of "his church" for over thirty-five years and will stand by him thick and thin.
Introduces this large / Hispanic gentleman who has been part of the church's recovery program for over 20 years.  He gave a brief message about how much the church has helped him have a better life.
Loved it when a humbled pastor asked his congregants, "Will you still be my friend?"  And then, many of them ON THEIR OWN…walked up to him and gave him a well-earned group hug.  Because his congregants needed him, and I am not one, I stayed back and watched this outpouring of love.  But, my goodness – what a picture of loyalty and LOVE.
At the end of the service, I am taken to a small room for some prayer time.  I meet Greg.  We talked for about seven minutes.  He gives me a beautiful prayer.  Walks me to the front of the church where there is a book store and buys me Pastor Goudeaux's book: THE BATTLE AGAINST UNITY (timely book I would say).  In the bookstore, I see Pamela – the MARRIED YOUNGER LADY – who I gave the teddy bear to and she gives me a DVD of today's service and said some very kind words.  Got me a little teary-eyed.  By the way, several times, I did get teary-eyed.
Following the service, I get in my truck to leave the parking lot.  A handsome man in a red vest and red tie stops to talk to me and asks me how my morning was.  I told him.  I also told him that I was so happy I attended their church today and again, not to get folks' hopes up, "I am happy at my "church home."  Just wanted to show support for Pastor Goudeaux."  The handsome man told me he drives from PETALUMA to attend Calvary Christian Center.  From Petaluma to Sacramento.  AMAZING.
What is my take away from today? 
In the end, we make choices / decisions.  I am more convinced than ever, that every choice / decision will bring disagreement and, at the same time, stronger loyalty / relationships.  Pastor Goudeaux is a man with faults… as I am.  But, this action to go to meet the President about two topics that he has passion for – Prison Reform & Urban Renewal – is a noble action AND WITHOUT FAULT!  A Christian action.  A consistent action.  A courageous action.  A strong example of being a Christian FIRST!  Pastor Goudeaux understands, if there is going to be a chance for Prison Reform & Urban Renewal, he needed to be AT THE TABLE with a president.  And in this case, the President is Donald Trump and President Trump asked for those pastors to meet with him.
People, if Pastor Goudeaux and the other pastors declined the meeting, BE HONEST, do you think there would be a greater chance for Prison Reform & Urban Renewal in their life time?  My lifetime?  Pastor Goudeaux's lifetime?  Do you think that Pastor Goudeaux is going to get another opportunity for such a meeting?  You don't know that and neither do I!
Pastor Goudeaux took this opportunity to build a relationship with a man who can help Pastor Goudeaux accomplish two of his goals:  Prison Reform & Urban Renewal.  I was in his place of worship to encourage Pastor to stay on the road to success.  A road of success that T.D. JAKES would say is full of potholes.  In my very small way, I wanted to help fill a pothole.  From what I can tell … I did what I could to fill that pothole with one of the many "One Anothers" I was introduced to at Centerpoint Community Church: Care for ONE ANOTHER… Galatians 6:2  "Carry each other's burdens, and in this way you will fulfill the law of Christ.
Thank you Pastors Barstow & Goudeaux for leading your flocks as the role models we need to be better Christians / better people.  GOD BLESS YOU.
https://www.centerpointroseville.org/
https://www.calvarychristian.com/
https://www.sacbee.com/news/article215991835.html
https://sacramento.cbslocal.com/video/3910948-pastor-draws-backlash-for-praise-of-president-trump-during-white-house-visit/